Mary Ewing-Mulligan Wine For Dummies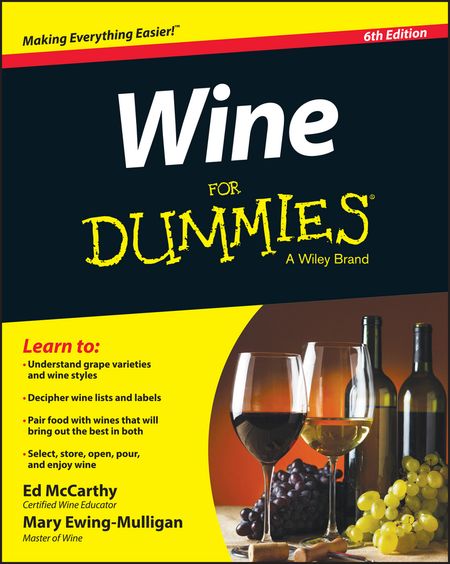 Are you up to date on today's wine scene? Wine For Dummies, 6th Edition reveals what's in, what's out, and what's new in wine. With new and revised content, this edition of the popular Wine For Dummies text takes you on a tour of emerging and old world wine regions, showcasing the varieties and styles you need to know to stay up to date on today's wine scene. In addition to highlighting wines themselves, this approachable resource offers insight into wine shops, supermarket wine selections, wine and food pairings, vintage charts, and price guidelines. For the aspiring wine aficionado, the text offers expert advice on buying, collecting, and rating wines—and can direct you in updating your personal collection through its thorough guidance. Wine has, for generations, been an important part of culture and society around the world. Over time, trends in wine change—as do the ways in which it is created, celebrated, and enjoyed. Exploring today's wine trends is a great way to learn more about and appreciate different cultures—and let's be honest: educational value aside, wine tastes amazing. Understand different grape varieties and varying wine styles Read wine lists and labels, and understand how to use them to make the right purchases Pair your wine with food in a way that will bring out the best flavors in all aspects of your meal Explore how to best select, store, open, pour, and enjoy your wine Wine For Dummies, 6th Edition provides you with the information you need to confidently navigate today's wine scene!
/ / похожие
Подробнее
John Szabo Pairing Food and Wine For Dummies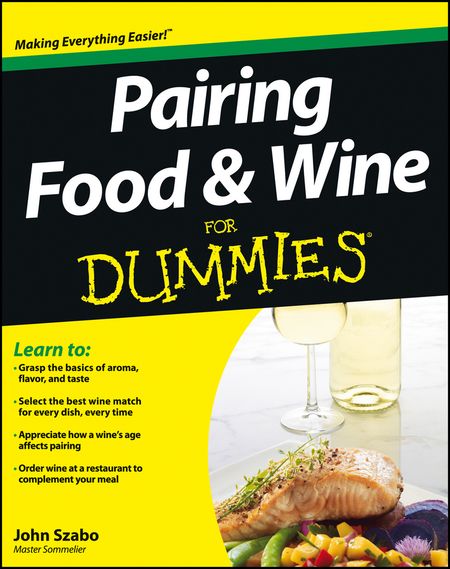 The easy way to learn to pair food with wine Knowing the best wine to serve with food can be a real challenge, and can make or break a meal. Pairing Food and Wine For Dummies helps you understand the principles behind matching wine and food. From European to Asian, fine dining to burgers and barbeque, you'll learn strategies for knowing just what wine to choose with anything you're having for dinner. Pairing Food and Wine For Dummies goes beyond offering a simple list of which wines to drink with which food. This helpful guide gives you access to the principles that enable you to make your own informed matches on the fly, whatever wine or food is on the table. Gives you expert insight at the fraction of a cost of those pricey food and wine pairing courses Helps you find the perfect match for tricky dishes, like curries and vegetarian food Offers tips on how to hold lively food and wine tasting parties If you're new to wine and want to get a handle on everything you need to expertly match food and wine, Pairing Food and Wine For Dummies has you covered.
/ / похожие
Подробнее
Mary Ewing-Mulligan Buying and Serving Wine In A Day For Dummies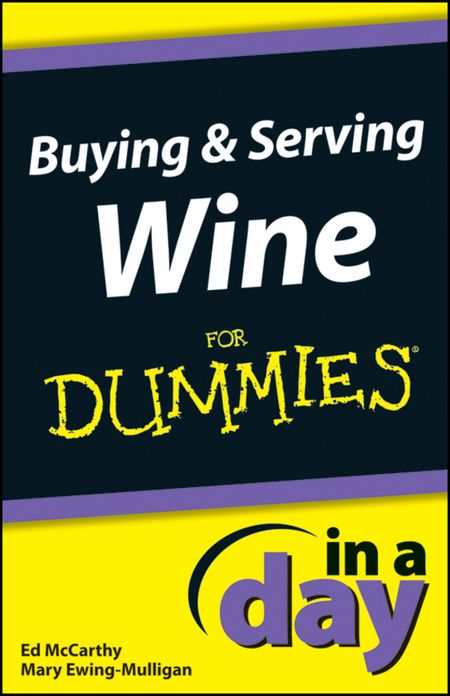 Wine basics in a day? Easy. Wine can be an intimidating topic, but doesn't have to be—and this handy little guide gives you just what you need to buy and serve wine with confidence. Buying & Serving Wine In A Day For Dummies covers everything from navigating wine shops, lists, and varietals to opening and serving wine properly. Plus, you'll get tips and advice for storing both unopened and leftover wine. Navigating wine shops and restaurant wine lists How to open a bottle, choose a glass, and serve the wine Serving temperatures for wine, and guidelines for storing leftover wine Understanding more about wine from its label Online component takes readers beyond the book with bonus content and features Get set to impress your friends with your newfound knowledge in no time!
/ / похожие
Подробнее
Mary Ewing-Mulligan Wine For Dummies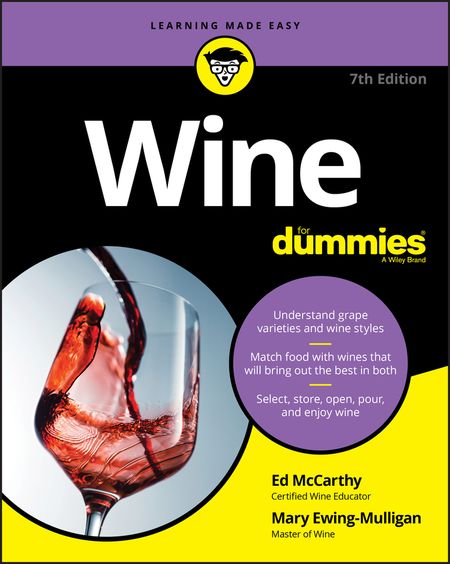 Wine enthusiasts: raise a glass! The global wine market has expanded rapidly in the past few years and is forecasted to increase through 2019. Consumption, new wine styles, online wine purchasing, and a growing younger population of wine enthusiasts are all contributing factors. In Wine For Dummies, the authors—both recognized wine authorities and accredited Certified Wine Educators—share their expertise, revealing the latest on what's in, what's out, and what's new in wine. Featuring information on both classic and cutting-edge wines, it's packed with everything you need to hold your own in tasting rooms, shops, and beyond! Includes updated information on navigating wine shops and selecting wines in restaurants Covers the latest expert advice on buying wine online thanks to the online retail boom Provides updated vintage charts and price guidelines Offers information on trends in wine, including packaging innovations such as wine in a can, kegs, and boxes Whether you're a beginner or intermediate wine enthusiast, this is your no-nonsense guide to choosing wine, understanding wine lists, exploring new varieties, serving, sharing, and more!
/ / похожие
Подробнее
Mark LaFay Drones For Dummies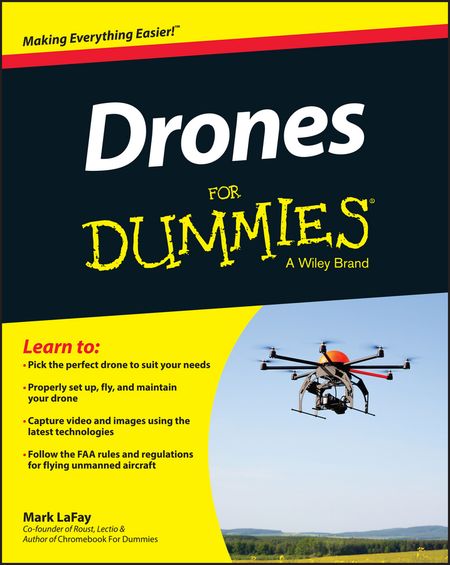 The fast and easy way to pick out, set up, and learn to fly your drone Ready to soar into the world of unmanned aircraft? Drones For Dummies introduces you to the fascinating world of UAVs. Written in plain English and brimming with friendly instruction, Drones For Dummies provides you with the information you need to find and purchase the right drone for your needs, examples of ways to use a drone, and even drone etiquette and the laws and regulations governing consumer drone usage. Plus, you'll discover the basics of flight, including how to use a drone to capture photos and video. Originally designed to assist in military and special operations applications, the use of drones has expanded into the public service sector and the consumer market for people looking to have a good time flying an aircraft remotely. Drones For Dummies covers everything you need to know to have fun with your UAV, and is packed with cool ways to expand your drone's use beyond simply flying. Pick the perfect drone to suit your needs Properly set up and fly a drone Use a drone to capture images and footage with a camera Tips for maintaining your drone If you're interested in the exciting new technology of unmanned aircraft vehicles, Drones For Dummies helps you take flight.
/ / похожие
Подробнее
Kensuke Okabayashi Figure Drawing For Dummies
David Byrnes AutoCAD 2006 For Dummies
Consumer Dummies French All-in-One For Dummies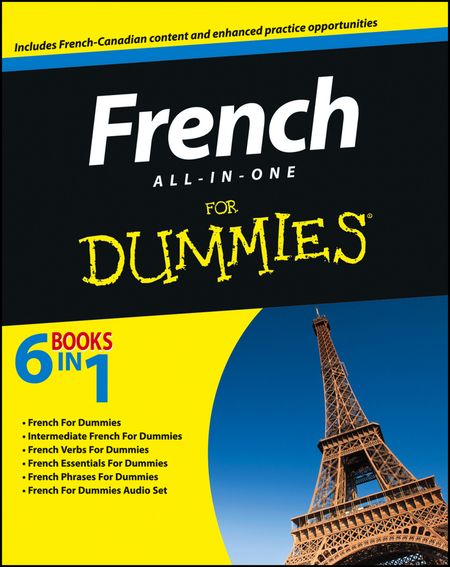 Your comprehensive guide to speaking, reading, and writing in French French is a beautiful language but can be quite difficult to learn. Whether you need to learn the language for a French class, or for business or leisure travel, French for Dummies All-In-One makes it easier. With nearly 800 pages, French All-in-One For Dummies is for those readers looking for a comprehensive guide to help them immerse themselves in the French language. Culls vital information from several Dummies titles, offering you a comprehensive, all-encompassing guide to speaking and using French Includes French Canadian content and enhanced practiced opportunities Its accompanying audio CD provides you with en effective tool to start speaking French right away Both new students of French and experienced speakers can benefit from the wealth of information that has been included in French All-in-One For Dummies. CD-ROM/DVD and other supplementary materials are not included as part of the e-book file, but are available for download after purchase. The audio CD is attached to the paper version of the book.
/ / похожие
Подробнее
Consumer Goods (Babies' Dummies and Dummy Chains) Safety ...
Part 1—Preliminary. 1 Name This instrument is the Consumer Goods (Babies' Dummies and Dummy Chains) Safety Standard 2017.
Interlaced vs. Progressive Scanning Methods - dummies
By Danny Briere, Pat Hurley . Video displays use one of two scanning methods to draw the picture on the TV screen: interlaced and progressive. All HDTVs are progressive-scan displays — so even if the signal being sent to the HDTV is interlaced, the HDTV will convert it to progressive scan for display on the screen.
How to Handle Roaming on an Android Phone - dummies
There's little you can do to avoid incurring roaming surcharges when making or receiving phone calls. Well, yes: You can wait until you're back in an area serviced by your primary cellular provider.