Corey Sandler AARP eReaders For Dummies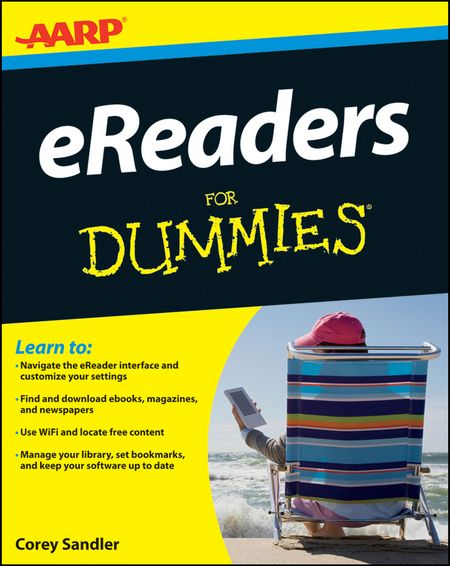 Never leave home without a good book in hand again – it's easy with an eReader! No more packing a suitcase full of books to read on your beach vacation or lugging a heavy bag of magazines with you to visit the grandkids – your eReader holds them all. Lightweight and ultraportable, eReaders have become one of the most popular gadgets in your technology toolbox, and this one-of-a-kind For Dummies guide is filled with the know-how you need to become savvy with your eReader. From changing preferences and navigating to downloading books and magazines, you'll be ready to enjoy your eReader in no time. Decisions, decisions – discover common eReader features, learn different ways to navigate your device, and sync all your gadgets Start shopping – download your old favorites, find new eBooks to explore, and get fantastic free books to read Mine all mine – customize your eReader settings, change fonts and type sizes, and adjust the lighting Spread your knowledge – share your eBooks with family and friends, and rate and review your recent reads Wait, there's more – go beyond the world of eBooks and subscribe to a newspaper or fill your eReader with your own files Open the book and find: Explanations of different eBook file formats Tips for using touchscreen devices Advice on powering up your eReader and managing battery life How to connect through WiFi Accessories that are worth having Websites to visit for more eBook information Ten differences between a paper book and eBook
/ / похожие
Подробнее
Corey Sandler Laptops All-in-One Desk Reference For Dummies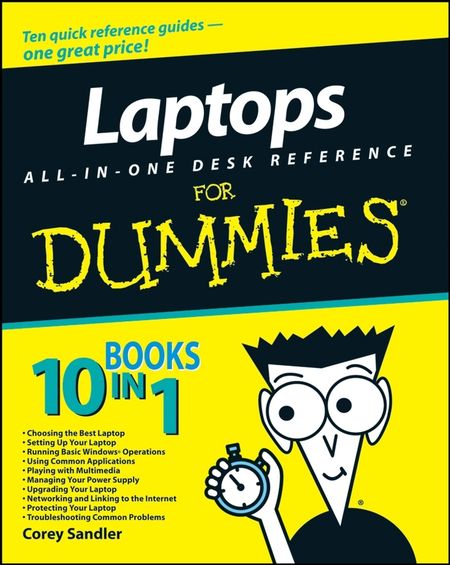 Builds on the huge success of Laptops For Dummies, now in its second edition Eight minibooks comprising nearly 850 pages give laptop owners the detailed information and advice they need to make the most of their computers Offers focused content for new and intermediate laptop users, covering laptop basics and beyond, from synchronizing information with a desktop PC and coordinating e-mail between two computers to accessing the Internet or a desktop computer remotely Minibooks include laptop basics, software for laptops, accessories to go, traveling with a laptop, security, networking a laptop, sources of power, and upgrading a laptop Sales of laptops continue to outpace sales of desktop PCs, with retail laptop sales up 24 percent in the 2006 holiday season
/ / похожие
Подробнее
Corey Sandler Upgrading and Fixing Laptops For Dummies
Keep your laptop on top of its game! Find out how to care for your laptop, what can go wrong, and what you can fix A laptop is much more than a PC that shrank. It has unique needs, and this book shows you how to meet them. You'll discover how to diagnose and fix common problems, replace parts, add external upgrades, and develop workarounds. You'll even get the lowdown on networks, and find out when to repair and when to replace your laptop. Discover how to * Treat your laptop properly * Identify common problems * Know when repair may not make economic sense * Install a new operating system * Troubleshoot CD and DVD drives * Add cool peripherals
/ / похожие
Подробнее
CAROL MARINELLI The Pregnant Registrar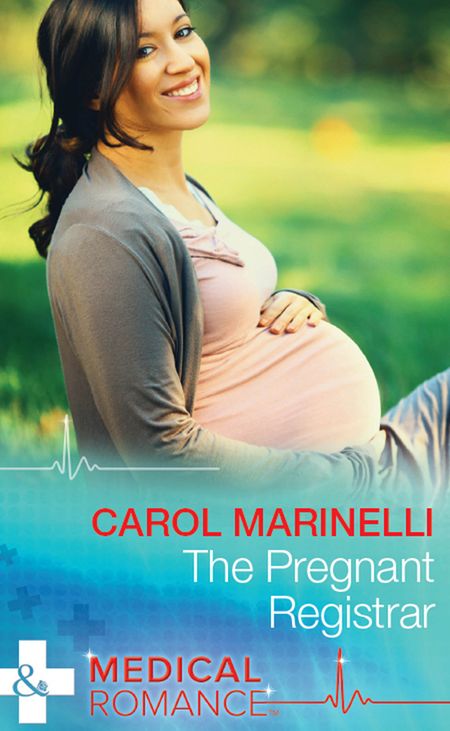 A family worth waiting for…When registrar Lydia Verhagh starts her new job on a busy pediatric ward, Dr. Corey Hughes feels a natural instinct to protect his pregnant colleague. The dramatic highs and lows of the special-care baby unit quickly strengthen the bond.Lydia is scared of being hurt again. Corey has his own commitments—and does he truly appreciate what it means to be a father to another man's child? But Lydia knows deep down that Corey is worth risking her heart for…
/ / похожие
Подробнее
Hiking Backpack Outdoor Riding Backpack 7 Walls Solar Panel Charge For Smart Cell Phones And Tablets GPS EReaders Bluetooth
Hiking Backpack, 7 Walls Solar Panel Charge for Smart Cell Phones and Tablets, GPS, eReaders, Bluetooth Speakers, Gopro Cameras
Corey Sandler Samsung Galaxy Tab S2 NOOK For Dummies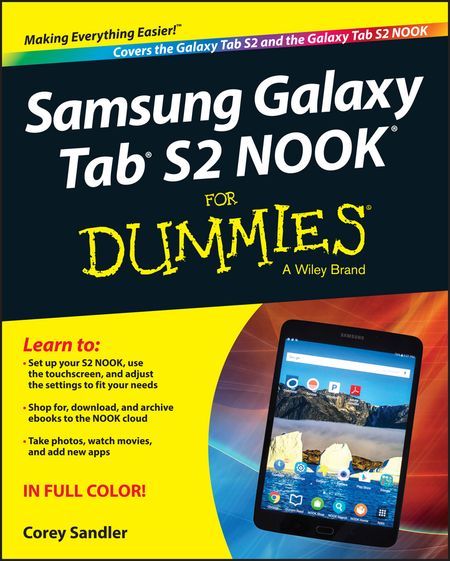 Get the most out of your Samsung Galaxy Tab S2 NOOK! Have a new Samsung Galaxy Tab S2 NOOK, but don't know where to start? Samsung Galaxy Tab S2 NOOK For Dummies is your go-to guide to get up and running with this great device in no time! From powering on your device to personalizing it, this easy-to-use resource provides everything you'll need to know to start using your Samsung Galaxy Tab S2 NOOK. You'll start with the basics, download and shop for e-books, browse the Web, watch video, listen to music, create your own e-books, and a whole lot more! Combine the power a Samsung Android tablet with the Barnes and Noble NOOK apps, and you have access to everything you need! Find out how to adjust the lighting, change font sizes, and customize your device to be the perfect e-reader that fits all your needs. Get an overview of the Android tablet/e-book hybrid concept, along with a guide to everything your new device can do Find out how to power up your tablet, use the touchscreen technology, setup wireless access, update your software, download e-books, and more Watch video from Netflix and Hulu, listen to music, create photo slideshows, and browse the Web Personalize your NOOK with accessories and applications, share books with others, and interact with your device with the built-in microphone For those who want to learn the ins and outs of their new multi-use tablet and e-reader, Samsung Galaxy Tab S2 NOOK For Dummies is the place to start!
/ / похожие
Подробнее
Kelby Carr AARP Pinterest For Dummies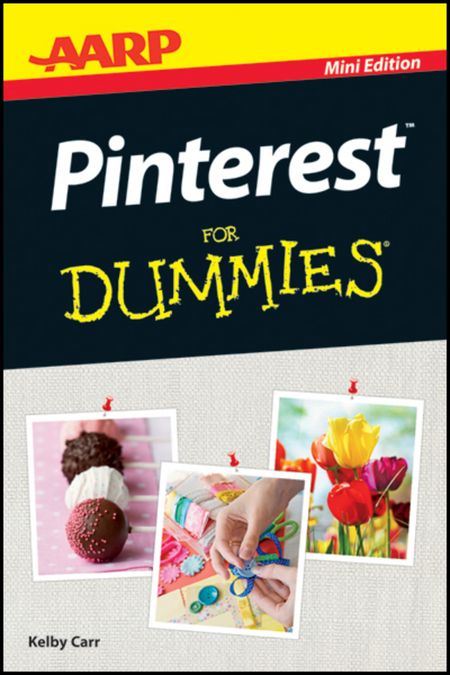 Get on board and join in the fun with Pinterest! This handy mini guide walks you through the basics of Pinterest, the immensely popular virtual pinboard that lets you share your inspirational ideas online. You'll learn how to request an invite, set up your account, create and edit boards, and start pinning your favorite images today! Open the book and find: Tips on setting up your Pinterest profile Help creating your own pinboards Advice on finding friends and sharing pins Secrets for creating quality pins How to give credit where credit is due
/ / похожие
Подробнее
Jewish Humor Central: Dinner with Don: A Legacy Comedy ...
Jewish Humor Central is a daily publication to start your day with news of the Jewish world that's likely to produce a knowing smile and some Yiddishe nachas.
www.janetcharltonshollywood.com Want more details? Visit ...
WHO KNEW? JOE PESCI CAN DO THE PEPPERMINT TWIST! Joe Pesci had dinner in West Hollywood with an attractive young woman- and it looks like they took some food home.
WHATEVER HAPPENED TO THE AMAZING ROSS SISTERS
WHATEVER HAPPENED TO THE AMAZING ROSS SISTERS? – This video of the Ross Sisters from the 40's has been circulating for awhile, but there are probably SOME people, like us, who have never seen it.
Open Letter to Nancy Pelosi – Calling In Nancy Pelosi
Dear Representative Pelosi, We are writing to you today to ask you to do better. We, like you, are white women who care deeply about the direction in which our country is headed, and who believe that inaction in the face of oppression is unacceptable.
Loot.co.za: Sitemap
9780324375312 032437531X Business Law and Legal Enviroment, m 9780571244287 0571244289 Kindred Spirits - Adrift in Literary London, Jeremy Lewis